Author: Gabe Knowles, 2019 Teacher-in-Residence, 4th Grade Teacher at Ealy Elementary in Whitehall, MI
Originally posted December 20, 2019, https://www.kbs.msu.edu/2019/12/teaching-science-outdoors/
In July, 35 educators from 20 Michigan school districts came together at the W.K. Kellogg Biological Station for a day of learning based on the fundamental practice of teaching their students science outside of the traditional classroom. With the driving question, "What Lives in My Schoolyard?," participating teachers learned teaching strategies that incorporate Next Generation Science Standards. That original inquiry spawned new questions from the participants as they engaged in hands-on, hearts-on, and minds-on learning throughout the day.
The TSO program is a grant-funded program that was first held at KBS in 2014. In 2019, program facilitator Kara Haas added a new element, teachers-in-residence, to the program, inviting Pennsylvania-based educators Gabe Knowles and Noelle Knowles to attend as co-facilitators.
KBS is a place to learn and grow
The opportunity to help facilitate a workshop for educators was something this married teaching team was excited to try. Gabe, who has been teaching outdoors throughout his career in education, said, "Using local outdoor spaces for our learning environment provides an authentic, relevant and engaging learning space. Taking the role as a facilitator, the learning is driven by the students' curiosity and engagement with the environment."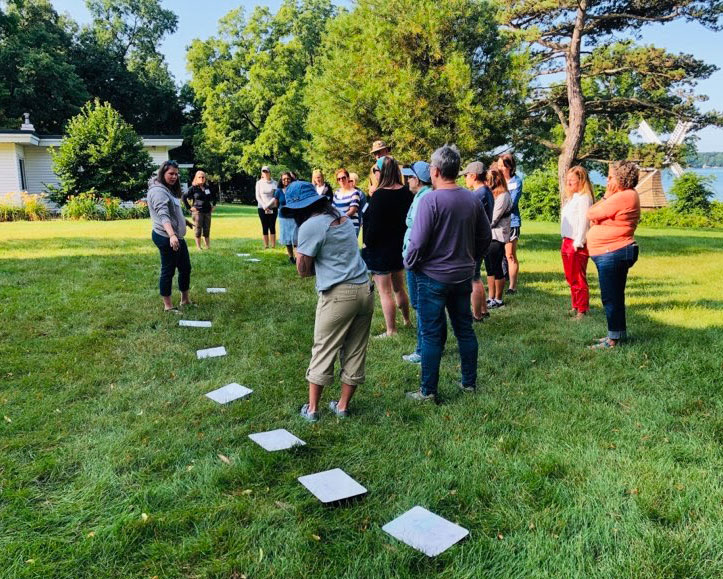 Noelle admired the participants' desire to provide the best learning opportunities for all students. "Many of us have witnessed that children who are shy indoors come alive outside: they share knowledge and wonder while inviting their classmates to discover the outdoor world beneath their feet and above their heads," she said. "Teachers get to see children shine in all new ways while they explore, make connections, plant and harvest during outdoor learning time."
Noelle explained that helping to facilitate this workshop pushed her professionally in many ways. A focus on mindfulness, close listening and clear communication helped to provide useful tools, including digital access, for lessons teachers could use long after the workshop.
"We understand teachers' struggles in getting students outdoors to learn because of our years in the classroom. It became apparent quickly that districts are recognizing what many teachers already believe: children learn best when all of their senses are heightened, they are outdoors and moving while they discover new things."
The educators who spent the day at KBS reported feeling more equipped to implement nature-based lessons as well as having their level of confidence lifted. One participant commented, "Having classroom teachers on the presenting team makes this all feel more 'doable.'"
Gabe agreed, reflecting on his Teacher-in-Residence experience at KBS. "Other positive notes are that the teachers and students embrace the idea that they are scientists, and that this is taking place within the community of the school," he said.
About Teaching Science Outdoors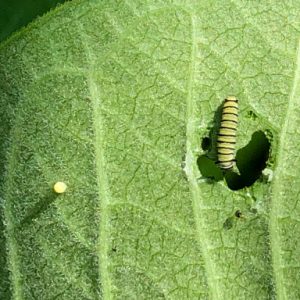 The Teaching Science Outdoors program brings elementary teachers to an outdoor environment and allows them to practice science in a variety of outdoor habitats, with a focus on aquatic and terrestrial. Teachers develop skills to adapt existing science curricula for the outdoor classroom, plan and carry out an investigation, analyze and interpret data, and engage in argument from evidence, and build a network of resources to refer back to once they return to the classroom. The 2019 workshop was made possible by funding from the KBS K-12 Partnership and the KBS Long-term Ecological Research program schoolyard LTER fund.